Nittany and Bald Eagle Railroad

On Sunday, May 4, we traveled north from the Everett Railroad to the Nittany & Bald Eagle railroad. Larry Maynard of Central Pennsylvania Excursions was our excursion coordinator. Larry and his wife made the run despite becoming grandparents for the first time the day before!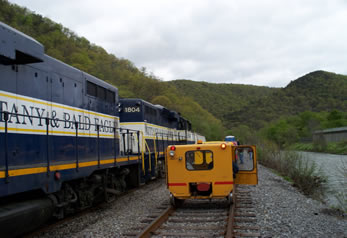 The excursion meets a train in the yard.
After a smooth, well organized seton, we rode approximately 70 miles on the Nittany & Bald Eagle Railroad from Bellefonte to Tyrone and returned. The main line of this run is a former Pennsylvania Railroad route that connected the PRR middle division at Tyrone with the Harrisburg-Buffalo route at Lock Haven. The track was abandoned for many years but now has been renovated and includes a long stretch of welded track. The smooth joints of the welded track were a great treat!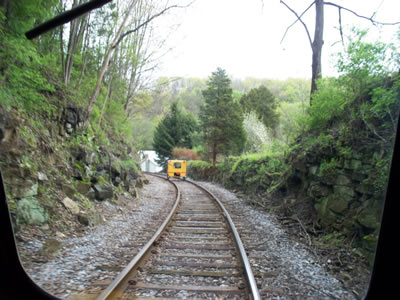 An interesting cut on the line.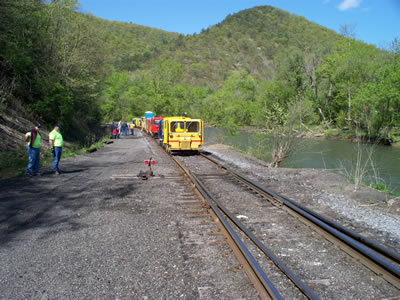 Stopped along Bald Eagle Creek.
There are connections to the Norfolk Southern Railroad at both Tyrone and Lock Haven as well as an indirect connection to Canadian Pacific Railroad. We left Bellefonte and rode the line as it follows Bald Eagle Creek. This was a beautiful run beside a fast flowing creek. Along the way, we greeted fly fishermen and hikers. In downtown Bellefonte, we attracted quite a crowd of interested local folks. We turned and retraced our route back to and made our way to the main line interchange to the Norfolk Southern. A long run on welded track made up the bulk of the excursion before we can back to setoff.
This run also had its share of breakdowns which Larry managed well. Also with us was Steve Rinker, who seemed to have an endless supply of spare spark plugs and tools in his unique Tambor car. Steve was able to meet needs as soon as they arose. Great job Steve! Stellar performances by our experienced excursion coordinators Gary Shrey and Larry Maynard made these spring runs fun.
[Dan wrote this article for the Setoff September-October 2008 issue]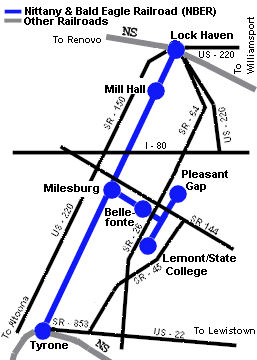 Nittany and Bald Eagle System Map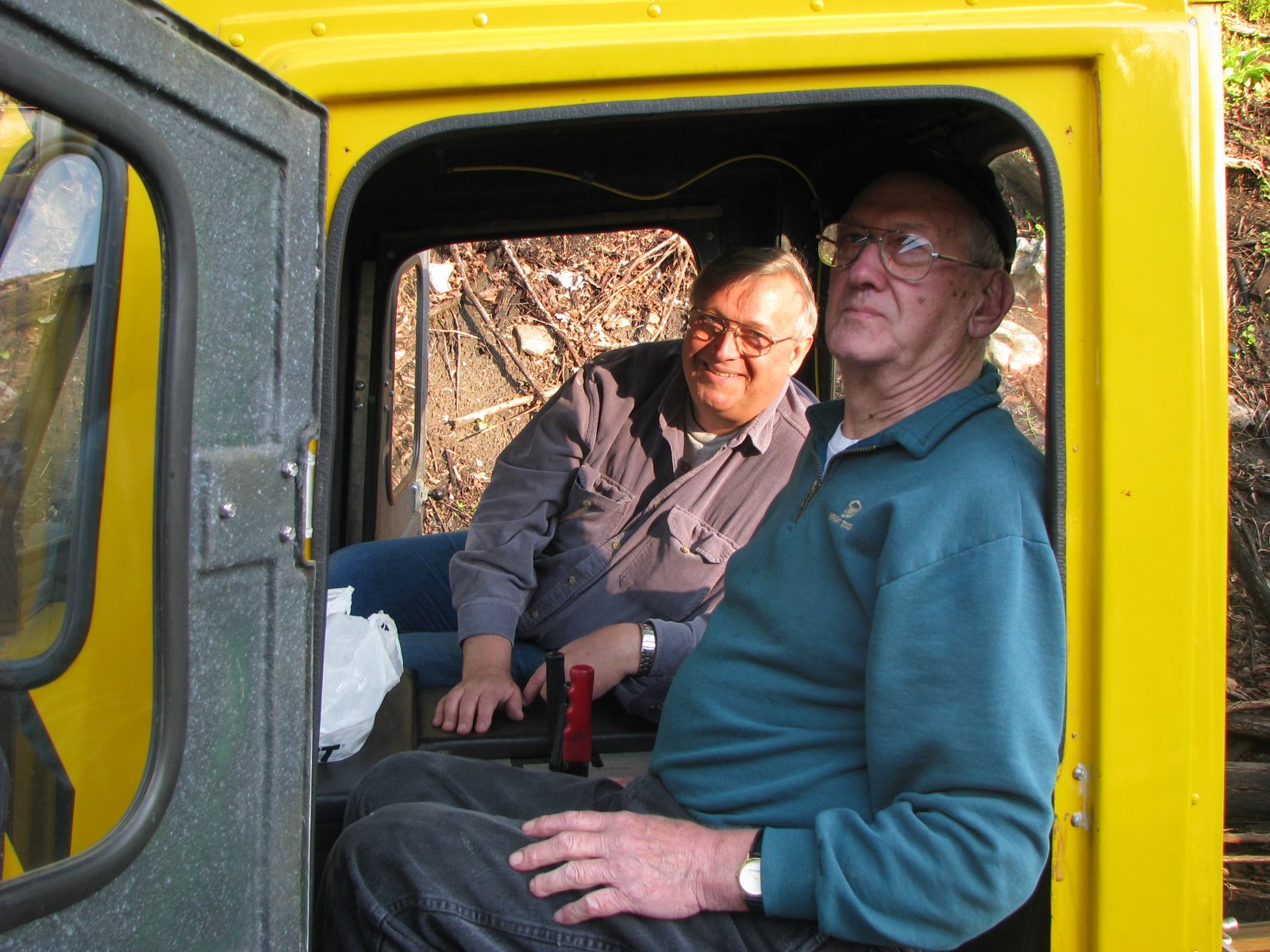 Dan and Harvey at the end of great weekend.