Oil Creek and Titusville Railroad

An Excursion with Ohio Valley Rail Cars
Staying at the Caboose Hotel
Our first excursion with the Ohio Valley Railcars Chapter of NARCOA was on the short (13.5 miles) tourist line that runs from Titusville, PA to Oil City, PA, along Oil Creek and through the scenic Oil Creek State Park. This historic region gave birth to the oil industry in the United States. The trip includes a stop at Drake's Well, the first oil in the US.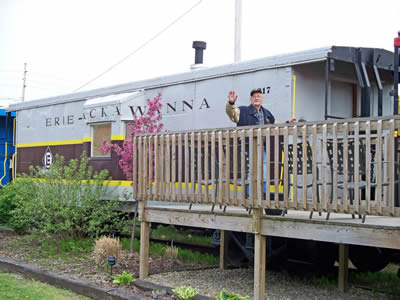 Harvey says hello from our caboose hotel.
The night before the run, Harvey and Dan stayed at the "Caboose Hotel" in one of 20 converted caboose that serves the tourist railroad. A great place to stay if you are ever in Titusville, PA!
Cutting Brush to Earn our Keep
On Saturday May 10, 2008 the club ran the length of the road twice, stopping in three places to cut brush at the request of the railroad owner. This work will allow those riding the train over the summer to have an unobstructed view of a scenic spot in the river and two historic oil sites along the right of way.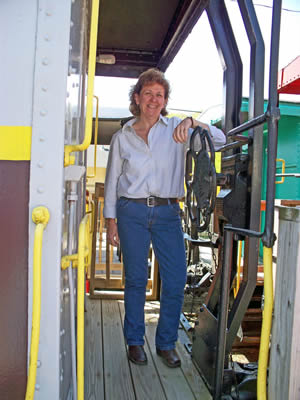 Adrianne had to check out the caboose hotel, too!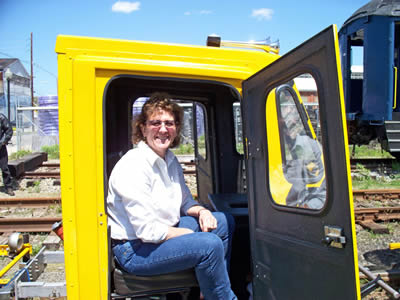 Then she got her first ride in a rail speeder!