North Shore Railroad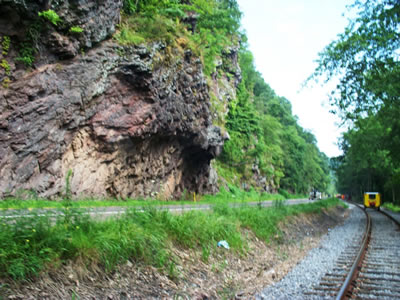 Along the North Shore Railroad
The great state of Pennsylvania has the most short line railroads of any state. On the weekend of July 26 and 27, 2008, Larry Maynard coordinated an interesting Central Pennsylvania Excursions run on two of those short lines in center of the state, the North Shore and Shamokin Valley Railroads.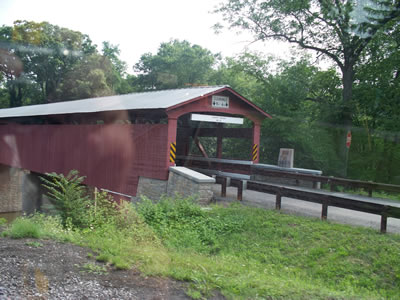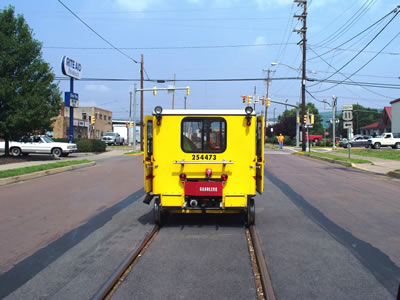 Down the middle of the street in Berwick PA
We set on at the North Shore Yard in Northumberland PA. Larry arranged multiple set on crossings at the yard with ample parking allowing set on to proceed smoothly. After our safety meeting, which included Larry and his wife Carole showing off their new granddaughter, we rolled north east along the Susquehanna River. We had a beautiful summer day to ride through the farmlands and passing the light industries that are served by the North Shore. We passed the towns of Danville, Bloomsburg, and under Interstate 80. Arriving at Berwick, we ran down the middle of a busy street into an industrial area. We turned there and retraced our route back to Northumberland, stopping for lunch along at the way for a run of 75 miles.
Saturday evening, Larry arranged for dinner the historic White Deer train station, preserved and operated by the Central PA Chapter of the National Railroad Historical Society. A great home cooked meal was served to the group, topped off with cake inscribed "Welcome NARCOA." We all enjoyed the interesting displays of historic items at the station. A portion of the excursion fee was donated to support the chapter.
The participants on this excursion had an opportunity not only to enjoy a scenic trip, but also to have some unique experiences and learning that made the trip all the more worthwhile. Our thanks to Larry and Carole for this great trip!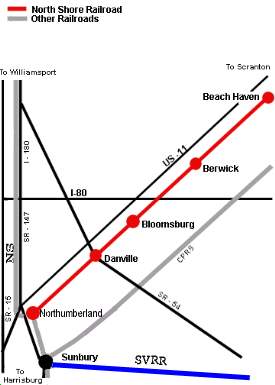 North Shore RR System Map
[Dan wrote this article for the Setoff November - December 2008 issue]