Shamokin Valley Railroad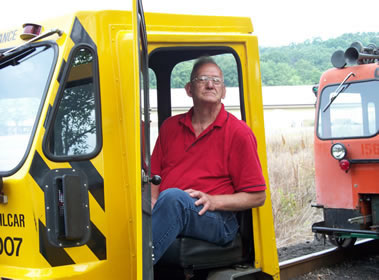 Harvey, The Chief Engineer!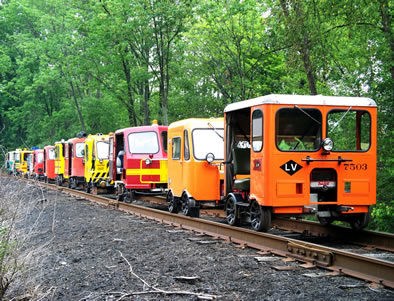 Line up at Paxinos
We set on at Sunbury and proceeded south and east. We stopped at Paxinos for quick look through the large flea market there and then continued on to Shamokin. We stopped for lunch in downtown Shamokin, where the local media had urged the locals to 'come out and greet the putt-putts!' Dozens of children and their parents came out and talked with us, checked out our cars, asked questions and photographed their children sitting in a speeder. What a great idea to promote our hobby!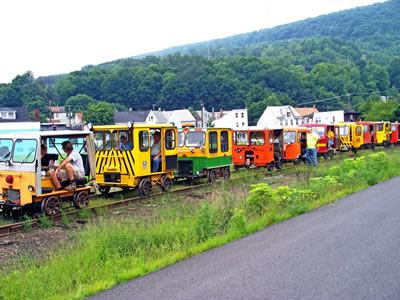 Lunch stop at Shamokin
After lunch, we continued on to Mount Carmel Junction, turned and came back. Along that portion of the route, the track passes an interesting environmental remediation project aimed at restoring Shamokin Creek. Acid mine runoff from over a century of drift mining in the area has turned the creek into an acidic, dark orange body of water that supports very little life. Larry arranged for a docent from the group, the Shamokin Creek Remediation Alliance, to give us a brief talk about the project, which aims to treat the mine runoff before it reaches Shamokin Creek.
The participants on this excursion had an opportunity not only to enjoy a scenic trip, but also to have some unique experiences and learning that made the trip all the more worthwhile. Our thanks to Larry and Carole for this great trip!

[Dan wrote this article for the Setoff November - December 2008 issue]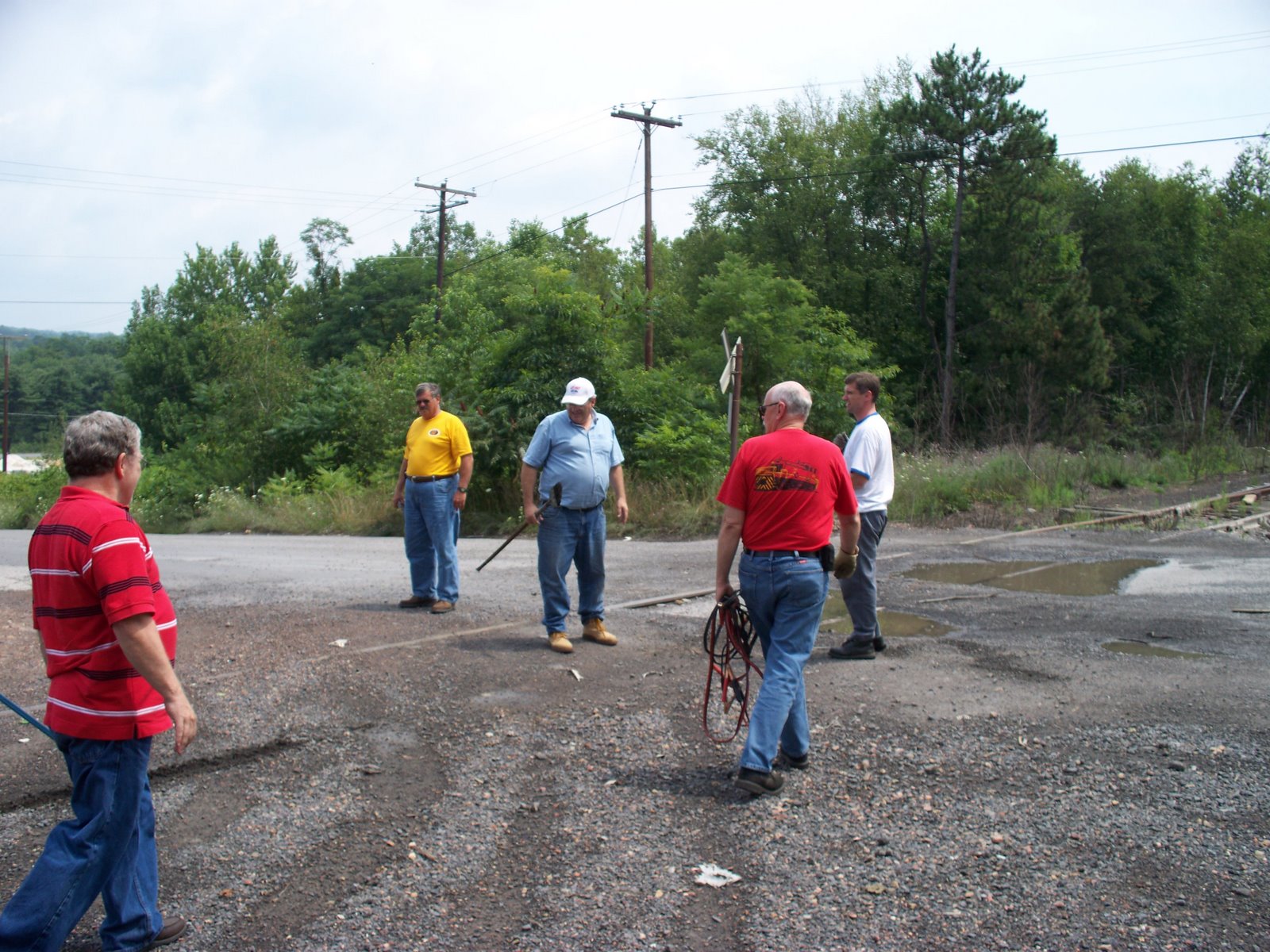 Cleaning out flange ways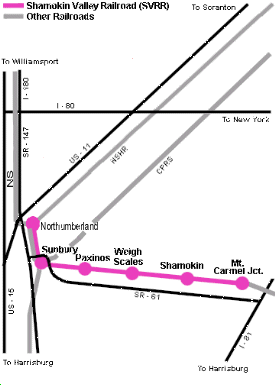 Shamokin Valley RR System Map