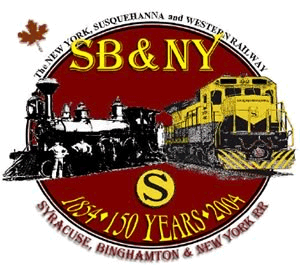 A run on the New York Division
We started at Cortland, NY on both Sept. 20 and 21, 2008. Volunteer Railroad Association coordinators KC Smith and Chris Vitz organized a two day run over the NYS&W Syracuse Branch running a total of 160 miles. Saturday's operation was a roundtrip from Cortland to Syracuse. Sunday's operation was from Cortland to Binghampton and return. As an added bonus, we were able to become certified under NORAC (Northeast Operating Rules Advisory Committee) rules as railcar operators as a part of this run.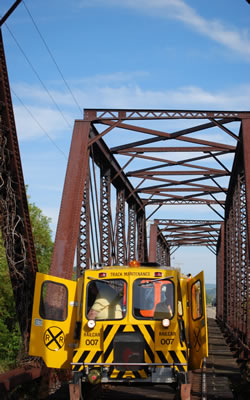 Backing up from the set on to the main line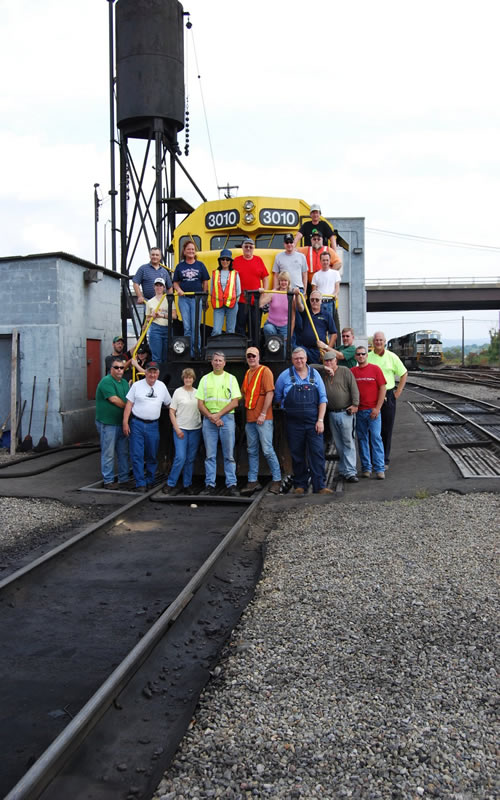 NARCOA members and guests on this excursion
Ground on left at steps: Neal Mann, Elyshia Mann.
Front row: Chris Abbood, Bruce Tracy, Alice Tacy, Jamie Haislip, Michael Whipple, Dan Page, John Dwyer, KC Smith, Dave Czerwinski, Stephen Weiss.

On engine: Fred Marinelli, Betsy Stagg, RayeAnn Varns, Pien Sigafoose, Paul Gassner, Shirley Hartman, Terry Stagg, Tim Kane, Craig Hartman, Bob McIllreath, Russ Nelson. Photo by Jamie Haislip.
____________________________________________________________________________________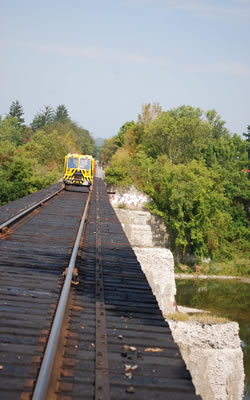 007 Crosses a High Bridge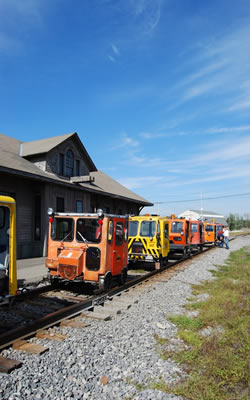 At Tully NY Station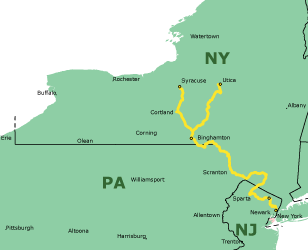 System Map of the NYS&W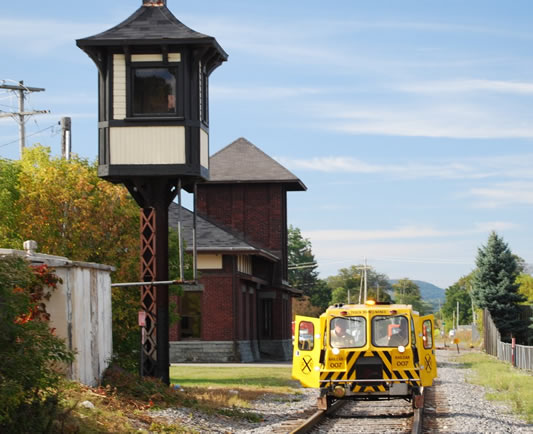 007 Passes a Unique Signalman's Tower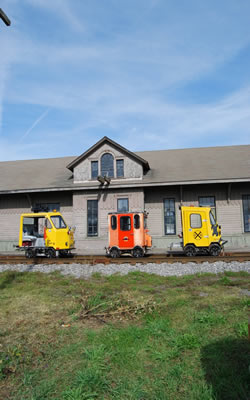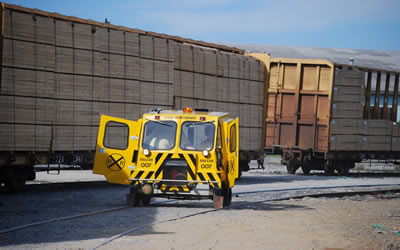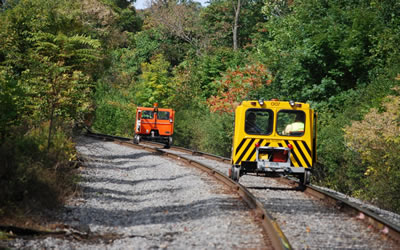 Photos by Jamie Haislip