Following the Route of the Denver and Rio Grande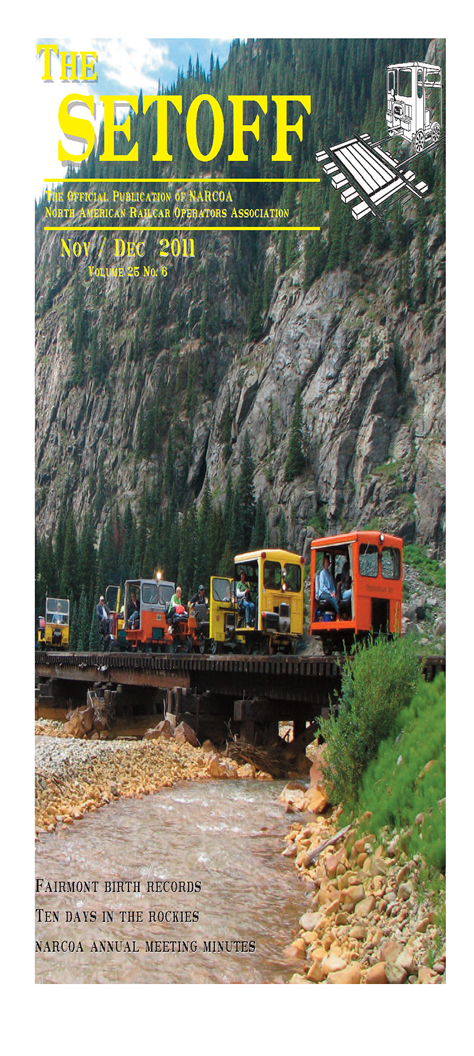 John Brown's photo from this run made the cover of the Setoff!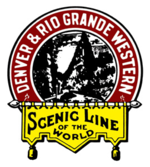 The Denver and Rio Grande railroad started as a narrow gauge line running from Denver in 1870 and served mainly as a transcontinental bridge between Denver and Salt Lake City. The Rio Grande carried mostly coal and other minerals from the Rockies and offered passenger service as well. The railroad became the epitome of mountain railroading, with a motto of "Through the Rockies, not around them" and later "Main line through the Rockies." The D&RG operated the highest mainline rail line in the US, over the continental divide and the famed routes through the Moffat Tunnel and the Royal Gorge. At its height in 1890, the D&RG had the largest operating narrow gauge railroad network in North America.

The Denver and Rio Grande railroad no longer operates. The only remaining operational narrow gauge rail from this once great railroad are two segments, operated by heritage railroads that run passenger steam excursions. One runs from Chama New Mexico to Antonito Colorado and operates as "Cumbres and Toltec Scenic Railroad" and the other is called the "Durango and Silverton Narrow Gauge Railroad and Museum" and operates between those two Colorado towns. These two railroads hosted NARCOA excursions on two consecutive weekends in August which coincided with their summer rail festivals.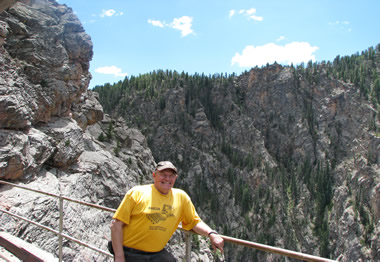 John Brown at Toltec Gorge
Cumbres and Toltec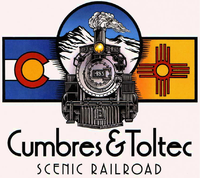 More than 50 people and over 20 railcars from seven states – as far away as California in the West and Ohio and Ontario Canada in the East – met in Chama New Mexico to ride the Cumbres and Toltec. The steam yard and shops at Chama are most complete and well preserved of any in the US. The yard has authentic restored rolling stock from the original railroad. The railroad's motive power is all 2-8-2 Mikados that were built for the Denver and Rio Grande. All of these things are open for folks to walk around, photograph and admire. From Chama, the line meanders east through the mountains along the New Mexico-Colorado border, crossing it eight times on the 64 mile run to Antonito.

We set on Saturday afternoon, August 13 after inspections and a safety meeting at the Chama Yard. NARCOA affiliate Heart of the Heartlands sponsored the run and our EC was Jim McKeel. Because Jim is a longtime volunteer with the Cumbres and Toltec and has been employed by them as a conductor for the last four seasons, he also served as our railroad host. We departed on Sunday beautiful skies at 8 am. From Chama, the railroad runs northeast and crosses the Chama River and begins a four and a half degree climb that lasts about thirteen miles that ends at Cumbres, where the line crosses the continental divide at 10, 015 feet. After crossing the Cascade Trestle (137 feet) we arrived at Osier, where the railroad operates a restaurant for its passengers. We stopped at Osier for a morning break. During the three days on this railroad, we had two breaks and two lunch meals there over the three days and the food was great.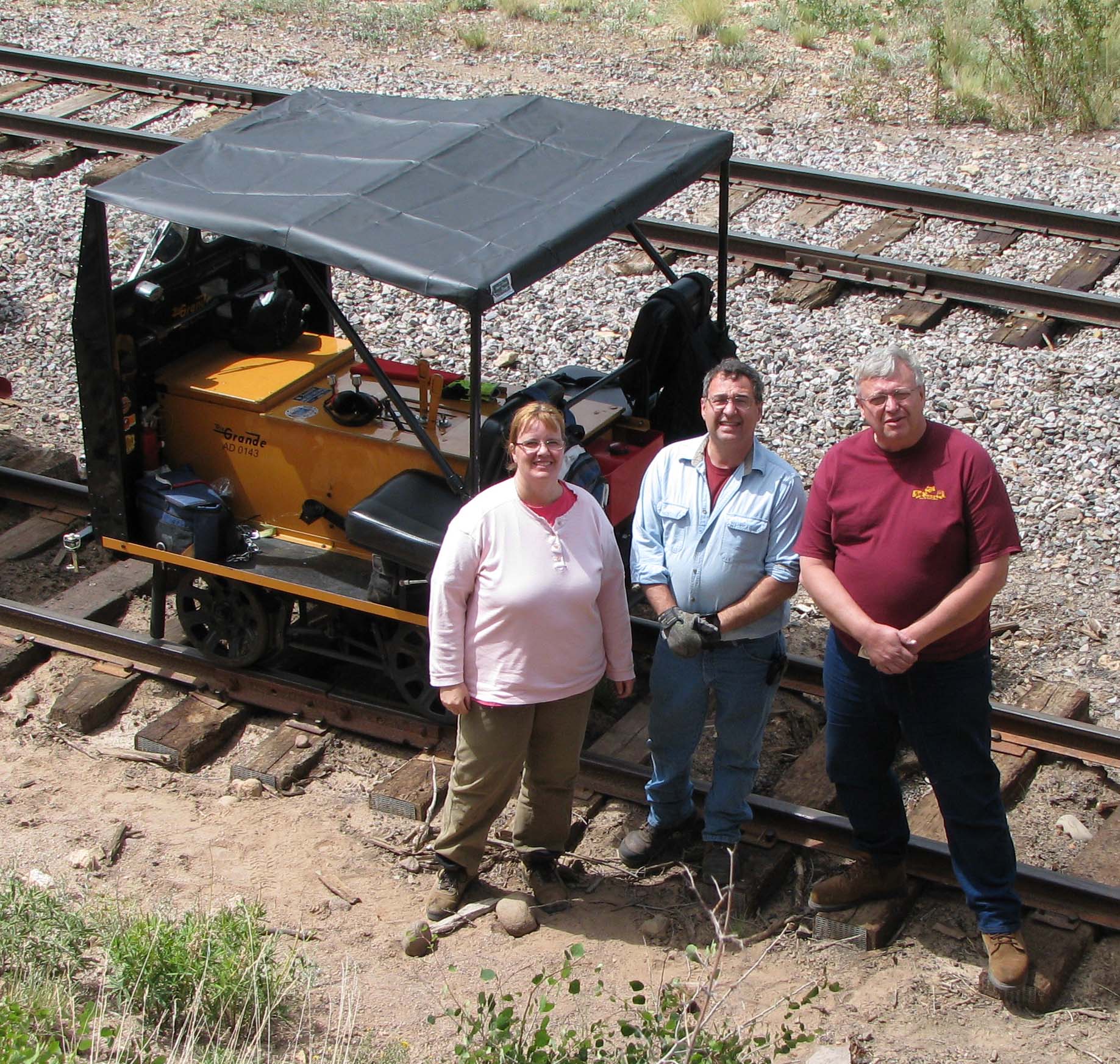 Dan with Ted and Rita Posse at Toltec
From Osier we continued on towards Toltec. This is perhaps the most scenic section of the railroad, as it hugs the mountains and climbs 600 feet above the river to provide spectacular vistas of the Toltec Gorge. We passed through three tunnels on the way to Toltec siding (9,276 feet), where we met a passenger train headed for Osier.
Descending from Toltec, the vegetation begins to change. Here the line turns generally west and descends into the desert. The beautiful green Aspen groves are replaced with scrub as the line enters a much drier climate. We turned and headed back at the Bighorn wye.

On day two, Monday August 15, we departed Chama after our safety meeting at 8:30 am and ran the entire way to Antonito, the end of the line. We arrived at Antonito just before 4 pm and turned on the station loop track, about 45 minutes ahead of the passenger train. We stayed overnight at a motel next to the station.
The following morning, Tuesday August 16, was our last day on the Cumbres and Toltec. After our safety meeting, we departed Antonito and climbed back to Toltec and on to Osier for lunch and then pushed on to Cumbres. At Cumbres we received word of a special train headed up from Chama. The railroad was running a special train of was the restored freight cars normally on display in Chama for photographers. We meet the train at Lobato and then went on to Chama, arriving at 3 pm. We all were safely setoff in less than an hour and on our way.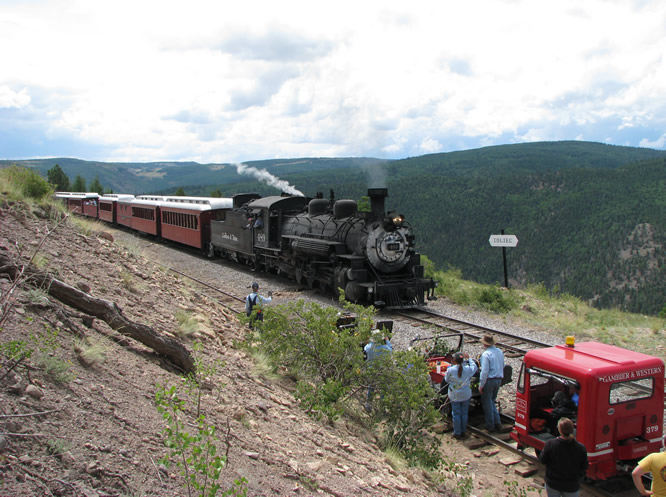 EC Jim McKeel supervises a meet at Toltec Pass on the CTRR
Jim McKeel has run over 90 of these excursions since 1992. We owe Jim a debt of gratitude for his hard work as an EC and also as the NARCOA rules committee chairman. His quiet, professional leadership has been outstanding. Thanks Jim!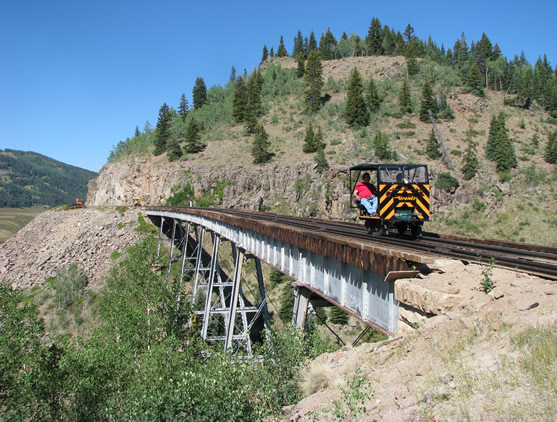 Ted and Rita Posse cross Cascade Trestle on the C&TRR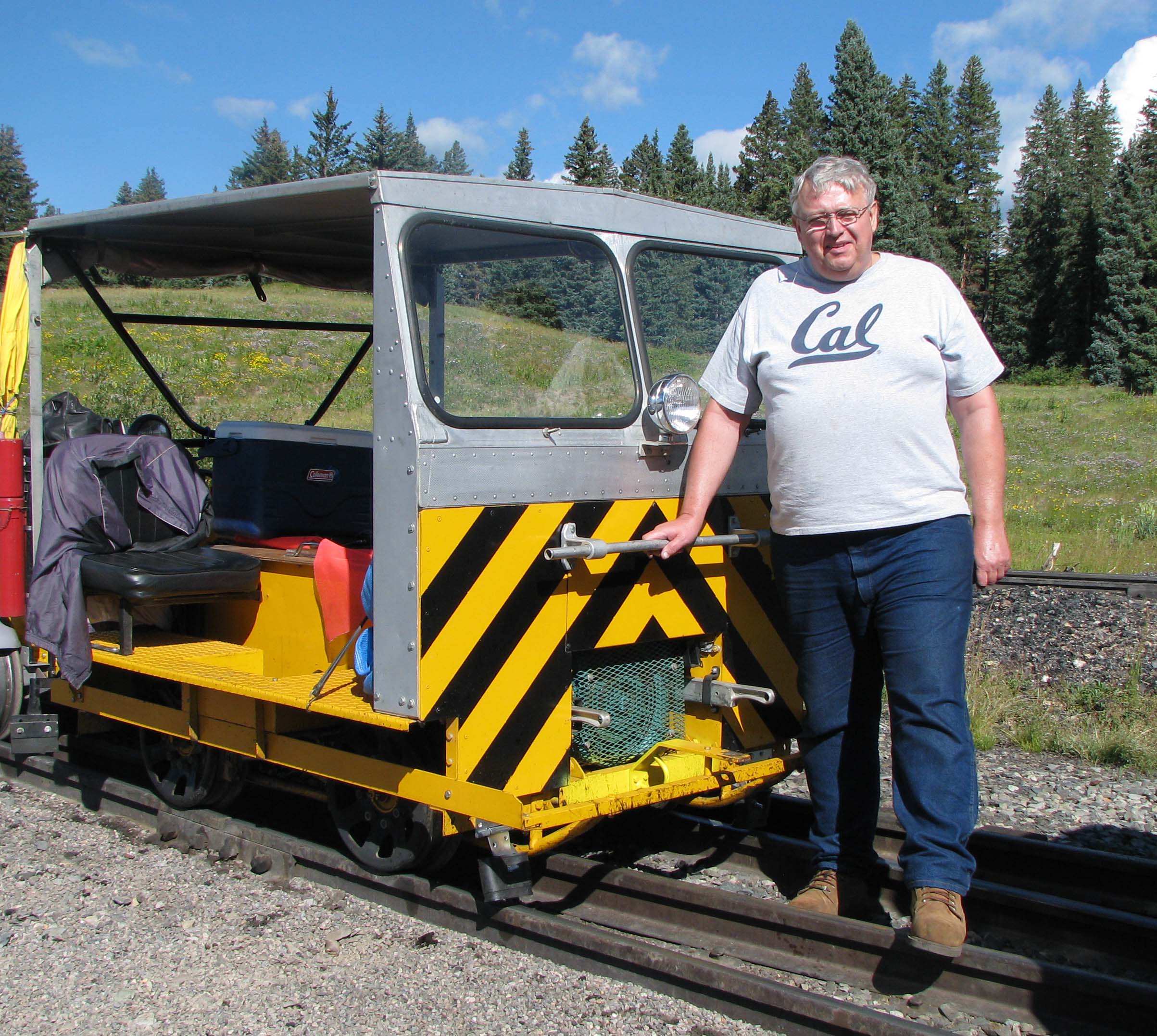 Dan at Combres Pass with his Narrow Gauge Rail Car
Durango and Silverton

Sadly, the narrow gauge track between Chama and Durango was abandoned and completely removed by 1971. We left Chama with our speeders in tow and headed to Durango, about a three hour drive.
Like the Cumbres and Toltec, the Durango and Silverton operates with vintage rolling stock and 2-8-2 Mikados as a heritage passenger line. Set on was in Silverton the following afternoon. Silverton is the northern terminus of the Durango and Silverton. EC Philip Walters led the excursion. Roadmaster Robert Manore and pilot Troy Lass were our railroad hosts.
After set on, we ran a test run to Elk Park, about six miles south, and returned to Silverton to ensure all speeders were operating well. We turned at the wye and were ready to go for the next day.
On Friday, August 19, we departed at 5:45 am after our safety meeting. As Silverton is at 9300 feet, it was not only dark this early, but it was also only 47 degrees! We proceeded south from the station and crossed the Animas River that has, over the last millennia, carved the deep, narrow valley the railroad follows to Durango. We stopped at Tall Timber for a break and then traveled on towards Rockwood. Just before Rockwood is the famous "High-Line" section of the railroad that runs along high cliffs. We turned at the Rockwood wye and ran ahead of several trains making their way up to Silverton, including two specials – a "Galloping Goose" and the Eureka-Palisades engine that was visiting for the rail fest. After this 55 mile run, we arrived in Silverton, turned at the wye and were tied down by noon, ready to enjoy the trains arriving behind us.
On Saturday we repeated the run to Rockwood, meeting several trains and returned by 2 pm. That evening we enjoyed the annual Parade of Trains. On Sunday, we undertook our final run to Rockwood and headed back towards Silverton. On the return run, we encountered a severe thunderstorm with pea sized hail as the Rockies threw one last challenge at us. Fortunately, we returned safely and were all set off by 11 am. EC Philip Walters did a great job under difficult circumstances planning and leading this excursion. Philip has been part of the volunteer cadre at the D&SNG RR since 2001. He served as a US Forest Service "Rail Ranger" on board the Silverton trains from 2001 until 2010. He even played Santa Claus on the very first licensed Polar Express operated by D&SNGRR on a warm D&S train on a snowy night some years back. It is people like Philip who make our hobby possible.
Both of these excursions were memorable and are a great trip back in time to when the Denver and Rio Grande ruled the Rockies.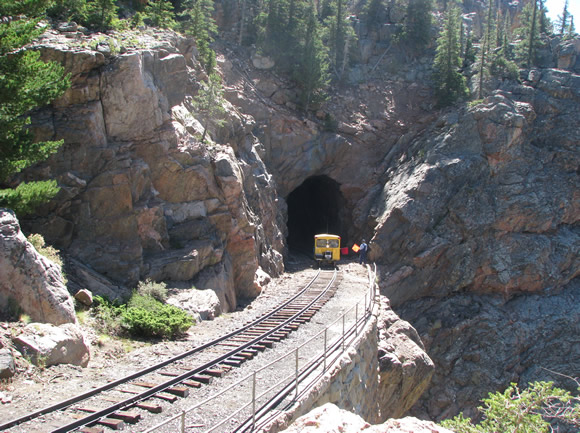 EC Jim McKeel controls traffic at the spectacular Toltec Gorge
What I learned on my First Narrow Gauge Runs in the Rockies
Earlier this year, my partner and I purchased a narrow gauge railcar. We got to run it in August. I want to share my experiences with anyone considering a narrow gauge excursion on the two major narrow gauge railroads in the west. I believe that high altitude, narrow gauge running in the Western US is perhaps the most challenging kind of operating you can do in North America. If the bachelors degree of rail speeding is passing your certification test and being mentored, then the master's degree of our hobby is successfully completing your first high altitude, narrow gauge run. These runs are challenging for several reasons.

First, the most familiar and longest narrow gauge run opportunities in the western lower 48 are the Cumbres & Toltec and the Durango & Silverton. These railroads are located in the Rocky Mountains of New Mexico and Colorado, so the runs are conducted in high, mountainous terrain. Both runs are at least 7500 feet above sea level along their entire routes with some passes running over 10,000 feet high. The high altitude puts great stress on both the operator and the speeder - both people and their machines have reduced performance at high altitudes. Engines produce less power and need to be managed carefully; people are adversely affected by the thin air as well. When the excursion description says "Experienced and alert operators with motorcars in good mechanical condition please; ensure that your motorcar is ready for high altitude operation (up to 10,015 ft. elevation) and that it will be able to pull an extended 13½ mile 4% grade," the EC is serious.

Secondly, both of these railroads are operating scenic passenger lines that run several steam passenger trains daily during the summer months. This means that NARCOA excursions share the rails, using timetables to operate safely. It is wonderful meeting a steam train at a mountain pass, but this also requires us to follow our railroad host's direction to be on the siding, clear of the main, at a specific time. Breakdowns are immediately towed. You must keep up with group.

Finally, some railroads are now requiring that operators pass both a written test and urine test for illegal drugs. The written test is five pages long (open book, thankfully!) but you need review 80 pages of materiel to pass it. The drug test screens for only illegal drugs. Those of us taking a number of prescription drugs had no problem with this test.

So if you are lucky enough to be able to participate in a narrow gauge excursion on these railroads, what should you do to prepare? Here are my recommendations:
Your railcar needs to be in tip top condition. You car will be inspected like it has never been before. If your car has been modified with anything out of the ordinary, especially in regard to the drive train, you need to talk to the EC ahead of time. Start and run the engine of your car when you arrive at high altitude before you set on. The rigorous conditions we operate in are the reasons for these precautions.
Equally important, you need to assess your own readiness to operate at high altitudes. Do you have any medical issues like breathing problems, vertigo, or panic attacks? If so, you need to speak with your doctors and follow their advice. Remember, you will be above 7500 feet for the duration of the runs – ten days if you do both back to back.
Are you an experienced operator? Can you start your car from a dead stop on a steep grade? Can you handle carburetor problems such as vapor lock or adjusting it for high altitudes? If the answer is no to any of these questions, you need to consider riding with an experienced operator first. Talk to the EC ahead of time about these issues.
Carry key spare parts for your car, with emphasis on the ignition and fuel systems. On the run, my fuel pump failed and flooded the crankcase with motor oil. This was probably a result of the altitude. I needed a new fuel pump, two changes of engine oil and new spark plugs. Others on the run generously provided these things, but I will carry them next time. An experienced member of our group even had a new electric fuel pump to offer me!
These runs are scenic and beautiful and I wish every NARCOA member could experience them. If you and your car are ready, I highly recommend these excursions. And after you have successfully completed them, you can say you have your master's degree in rail speeding.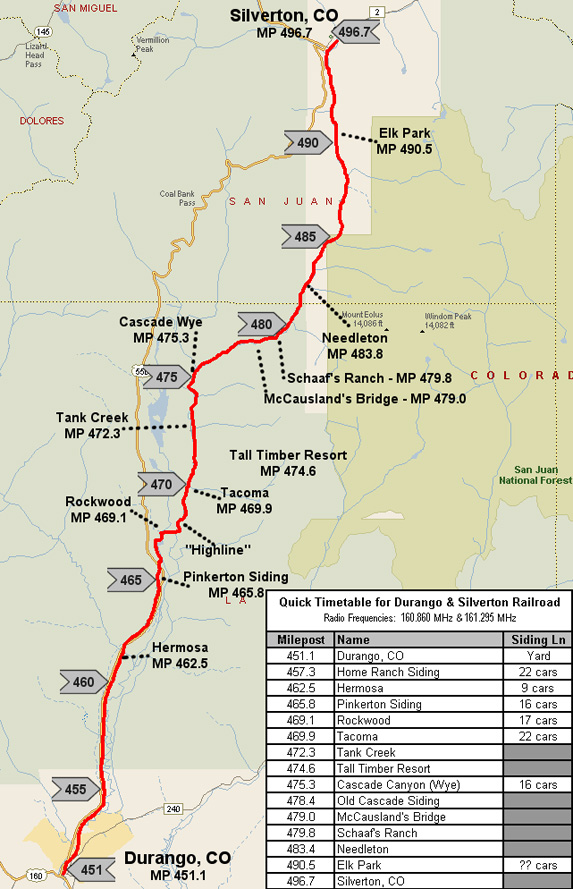 Dan wrote this article for the November - December 2011 Setoff