The California Western Railroad - The Skunk Railroad
Magnificent Redwoods Shade You All The Way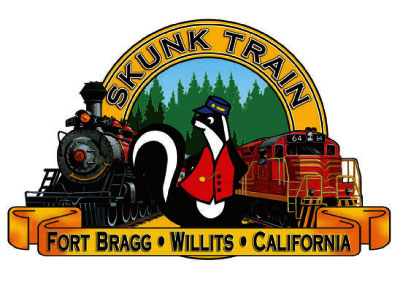 Again, by the generosity of his partner, Wayne Parsons, Dan has was able to particpate one of the most beautiful of California rail excursions, a ride on The Northern California Mendocino Railway. Motorcar Operators West gave railcar enthusiasts the opportunity to explore 78 miles of beautiful Coast Range scenery between Willits and Fort Bragg.
This railroad was founded in early 1900's for harvesting redwood trees and continues to this day as a tourist railroad. The set on was at Willits, CA in Northern CA about 200 miles north of San Francisco. Dan and Wayne enjoyed the drive up the day before the April 19, 2012 excursion.
The California Western Railroad is popularly called the Skunk Train. It, is a heritage railroad in Mendocino County, California, running from the railroad's headquarters in the coastal town of Fort Bragg, and the interchange with the Northwestern Pacific Railroad at Willits.
The CWR runs steam and diesel-powered trains and rail motor cars 40 miles (64 km) through Redwood forests along Pudding Creek and the Noyo River. Along the way, the tracks cross some 30 bridges and trestles and pass through two deep mountain tunnels. The halfway point of Northspur is a popular meals and beverage spot for the railroad's passengers.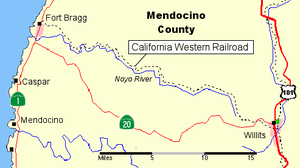 Upon leaving Willits, eighteen motorcars climbed five miles to Summit. After leaving tunnel 2 it was a slow descent down the Noyo Canyon, stopping at Northspur siding for a brief break then continuing on to the coastal town of Fort Bragg. The exursion turned on the wye at Ft Bragg and had lunch there. A leisurely return to Willits had us all set off before dark and on our way.
This was challenging mountain railroading at its best and confirms it is one of the motorcar operators' and guests favorites.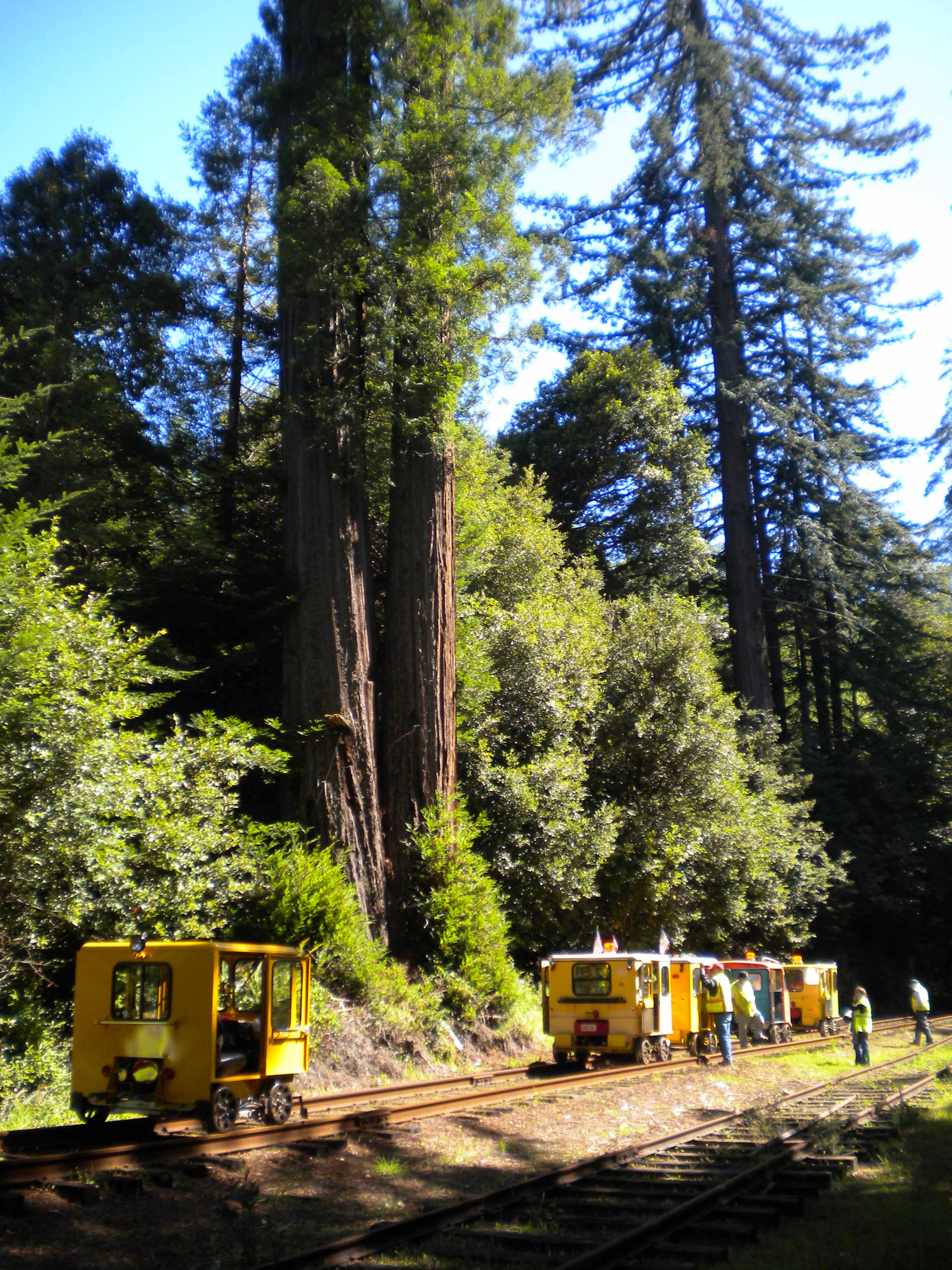 %20%20Redwoods along the Skunk Railroad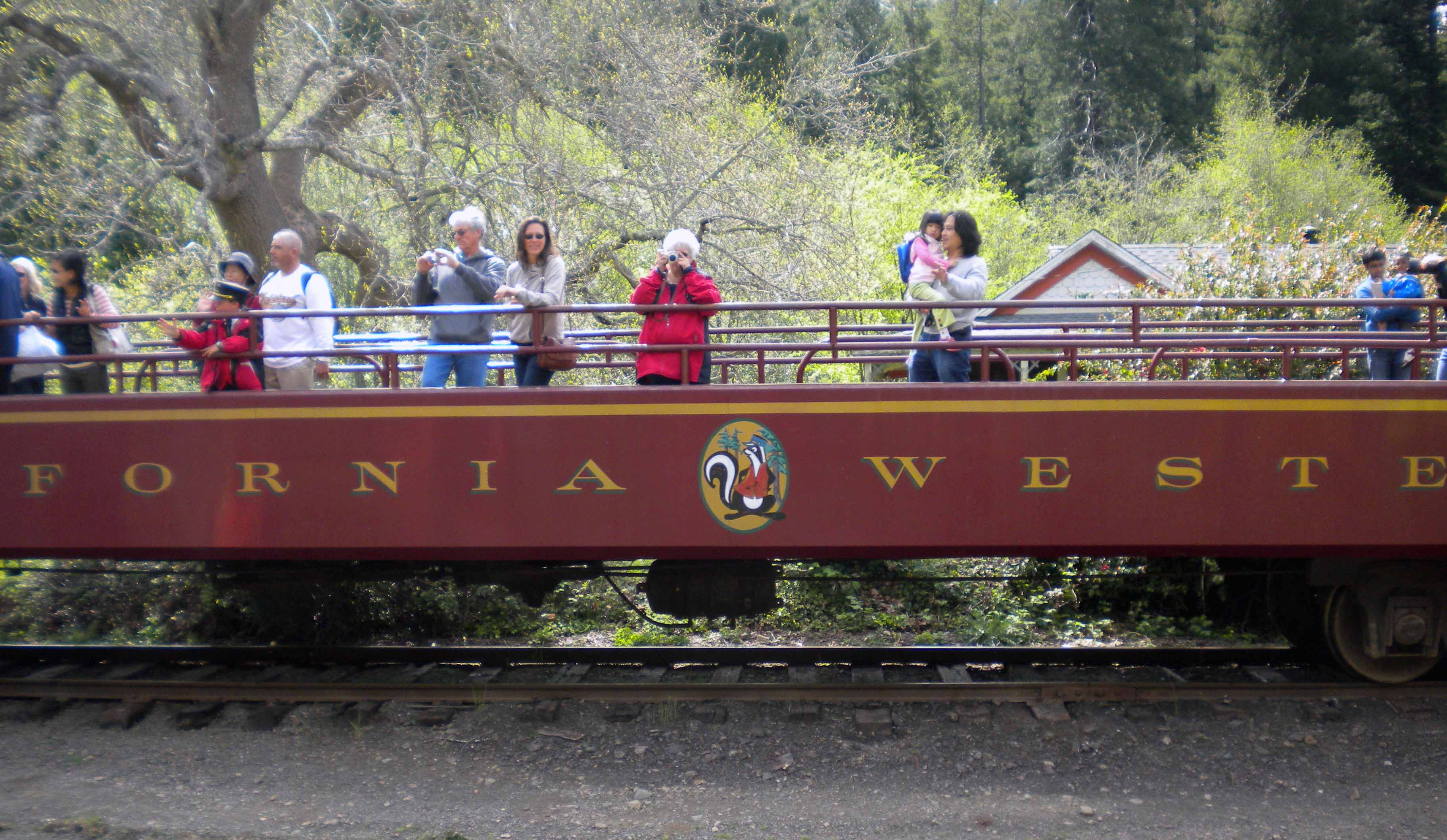 %20%20Tourists Love to Take Pictures of Railcars!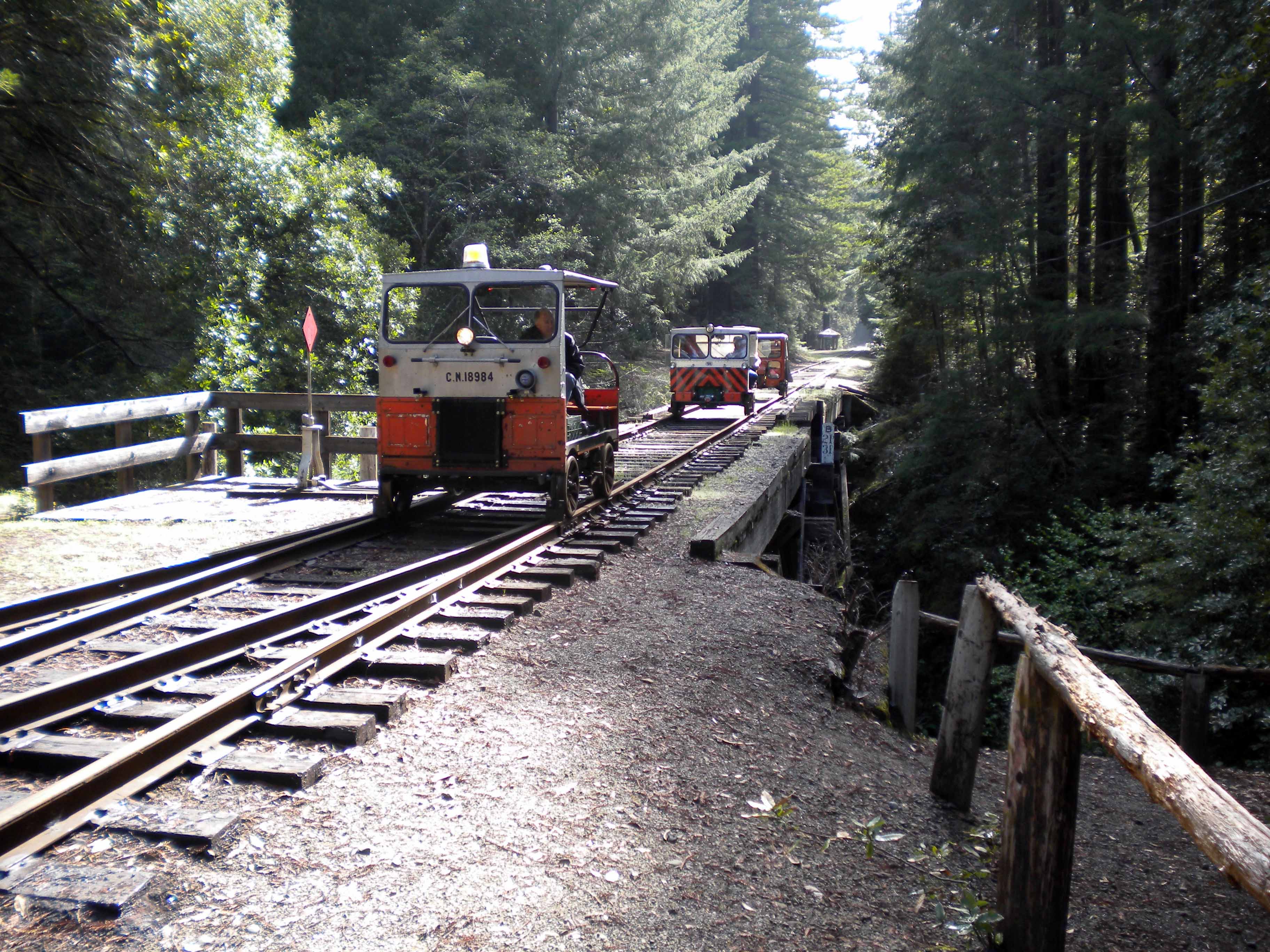 Arriving Northspur for Morning Rest Stop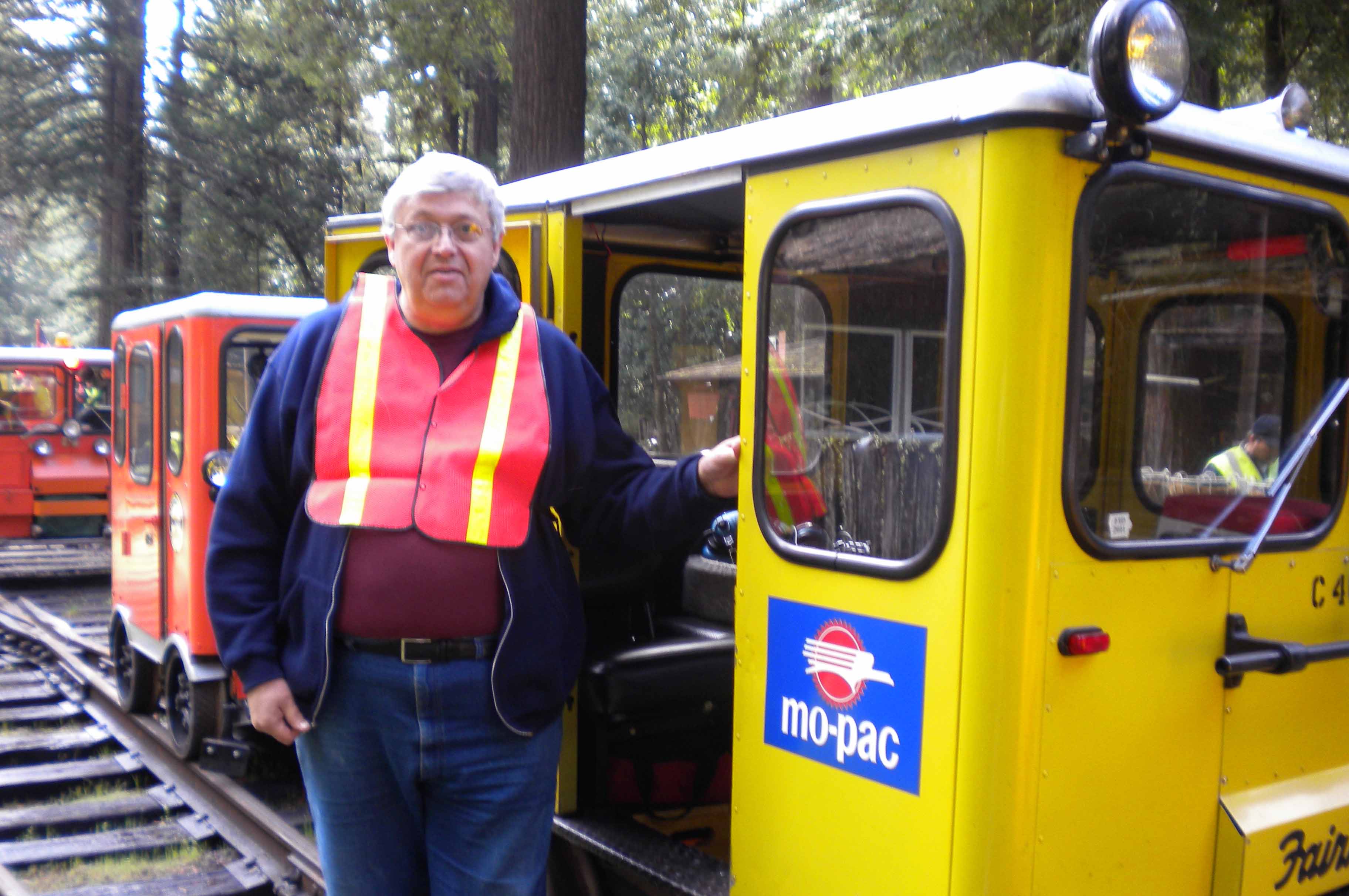 Dan on the Skunk Railroad with Wayne Parson's MT-19